This website was created to share with the viewer some of Long Island's historic venues and events. The content on this site was listed as accurate as possible and this site shall not be responsible for any inaccurate information. Please contact the webmaster at: info@visithistoriclongisland.com for more information.
Rock Hall, Lawrence
The Phillips House, Rockville Centre
Pagan-Fletcher Restoration
Nassau County - South Shore
Historic Site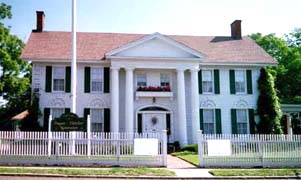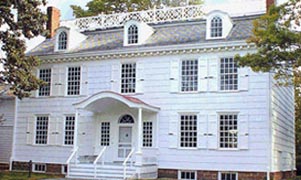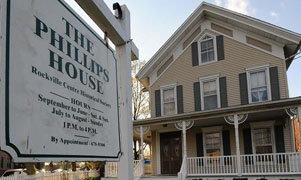 fghhjnished as
The Pagan-Restoration is the restored home of the Robert Pagan family, who originally emigranted from Scotland in the 1830s. Pagan was credited for choosing the name Valley Stream for the community. This farmhouse was built c 1840 and enlarged in 1847. The house was remodeled about 1900-16 in the Colonial Revival style. It was restored by the Valley Stream Historical Society from1977 - 1992. Visit the three floors of furnished rooms which include a sewing room, Victorian bedroom, living room and kitchen. Also on premises is the Raustein Gas Station and the John J. McKenna Memorial Garden.
Built in 1767, Rock Hall was home to Josiah Martin, a wealthy West Indian plantation owner. This Georgian style house is a good example of a pre-Revolutionary home. In 1948 this house was deeded to the Town of Hempstead and in 1953 opened to the public as a museum. The museum offers guided tours and programs of historic interest.
199 Broadway
Lawrence, 516-239-1157
28 Hempstead Avenue
Rockville Centre, 516-764-7459
For more information visit:
For more information visit:
This house was built in 1882 for Captain Samuel F. Phillips who came from New England to settle in Rockville Centre. The Phillips House has been restored to depict the Victorian lifestyle. The period rooms are a fine example of daily Victorian life in Rockville Centre. Among the many museum objects is the extensive collection of antique kitchen and carpentry tools
143 Hendrickson Avenue
Valley Stream, NY 11580, 516-872-4159