This website was created to share with the viewer some of Long Island's historic venues and events. The content on this site was listed as accurate as possible and this site shall not be responsible for any inaccurate information. Please contact the webmaster at: info@visithistoriclongisland.com for revisions or information.
Thomas Moore House
Maple Lane Museum Complex, Southold
Reichert Family Center &
Cosden Price Gallery, Southold
Suffolk County - North Shore - Southold Museum Complex
Historic Site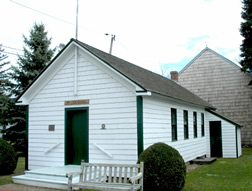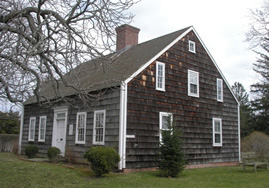 Prince Building
The Southold Histrorical Society maintains a dozen buildings on Main Street and Maple Lane. These buildings make up the Maple Lane Museum Complex. The buildings range in age from 1750 - 1900. The buildings included are: The Thomas Moore House, Long Print Shop & Downs Carriage Shop, Gagen Blacksmith Shop, Bay View School, the Farm Equipment Shed, Pine Neck Barn, Joseph N. Hallock/Ann Currie-Bell House, Bay View Ice House,Overton Corn Crib, Buttery, and the Moore Houe.
The Reichert Family Center, known as the Beckwith store, is located on property once owned by 17th century Southold settlers, John conk;ynge, Richard Clark and John Salmon. The building was built c1850 by the Lester family. The house changed hands until purchased by Capt. Sherburne Beckwith in 1864. He built a new house to the west of the original building and ran a small dry goods business from his store building. In 1982 the store building was acquired by Robert W. Gilispic, III who ran a real estate business there for thirty years. After his death in 2009 the Society purchased the building (in 2011.) Today it is used as exhibition space.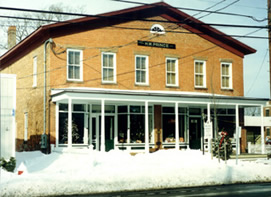 55200 Route 24, Main Street and corner of Maple Lane, Southold
631-765-5500
54127 Route 25, Southold
631-765-8821
Joseph N. Hallock/Ann Currie Bell House
Bay View School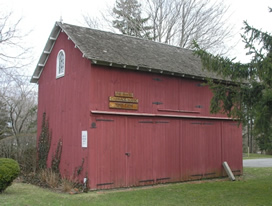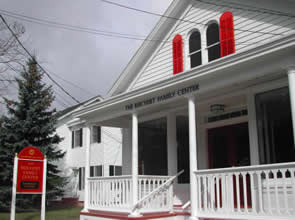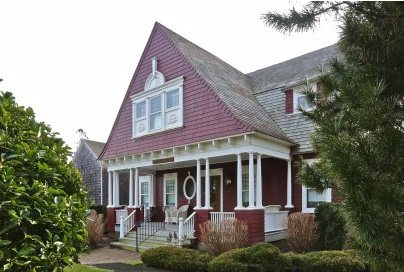 Downs Carriage House