Resources

This website was created to share with the viewer some of Long Island's historic venues and events. The content on this site was listed as accurate as possible and this site shall not be responsible for any inaccurate information. Please contact the webmaster at: info@visithistoriclongisland.com for revisions or information.
Hawkins House, Yaphank
Booth Kinney House, Yaphank
Fitz-Greene Hallock Homestead
Lake Ronkonkoma
Plan Your Trip
Suffolk County - Central Suffolk - Yaphank
Historic Site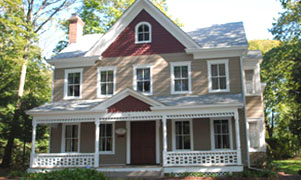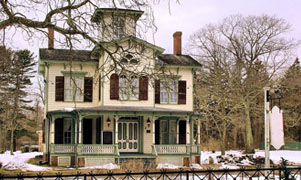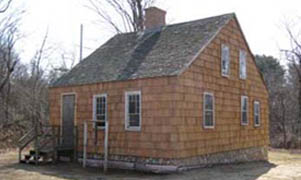 Mary Louise Booth, prominent writer and founding editor of Harper's Bazaar was born in this story and a half house c. 1829. Restoration is continuing on this Suffolk County owned house. In the near future the house will be restored and become a museum which will include period furnishings and exhibit the life and career of Ms. Booth.
Fitz-Greene Hallock was built in 1888 and was named "The Maples." In 1995 it was donated to the Lake Ronkonkoma Historical Society by one of the last surviving family member, Katherine Kenneth, complete with all original furnishings. In the yard is a croquet court which can be rented out for special events. Also on the property is the Lake Ronkonkoma Historical Society Museum, which showcases a large collection of vintage photographs and other historical items.
The Hawkins House was built in 1850 by a successful businessman, Robert Hewlett Hawkins. This Victorian country house was built with pegged constructed. Over the years the house fell into neglect, condemned and was slated for demolition. Suffolk County and the Yaphank Historical Society saved the structure and restoration was complete by 2004. The Hawkins House is on the Register of Historic Places. Visitors are welcome Sundays, July - August, 1 - 4 pm.
Yaphank Avenue
Yaphank, 631-924-3401
328 Hawkins Avenue
Lake Ronkonkoma, 631-467-3152
Yaphank
Yaphank, 631-924-3401