South Side Sportsman's Club, Oakdale
Suffolk County - South Shore - Town of Islip
Historic Site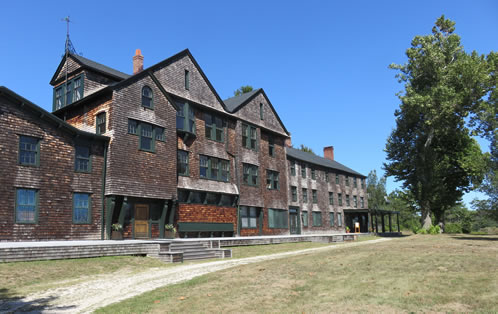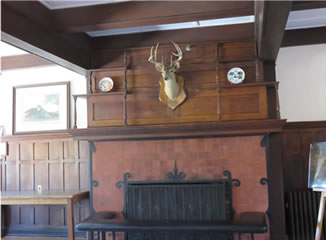 Grist Mill, c 1750
The property resides along the Connetquot Brook which empties into the Great South Bay. In 1908 the club's proerty comprised of 2,324 acres.
Other club buildings on the property include a housing annex and ice house. The old wheat and corn grinding grist mill, c. 1750, was visited by George Washington during his 1790 Long Island Tour. It operated on an underground water system. The mill resided on a busy roadway, known in those days as Old Montauk Highway. Currently the structure is slated for restoration by Friends of Connetquot.
The South Side Sportman's Club Lodge was established as a recreational club which catered to the wealthy class during the 1870's Gold Coast era. Its main focus was for the gentleman's sport of hunting fish and fowl as well as other outdoor recreational activites. The club continued well into the 1960's, but closed in the 1970's. Some of its prominent members have included Theodore Roosevelt, Andrew Carnegie, William Bayard Cutting and William K. Vanderbilt.
The main portion of the club building was originally Snedecor Tavern, built in 1820 by Eliphalet Snedecor. This establishement was frequented by the New York Bluebloods. In 1866, the clubhouse was then enlarged and designed by architect, Bradford Gilbert. In the main club building one will tour: rooms for overnight stays, sitting rooms (for the women), dining areas for both men and women, kitchen and prep areas, billiard room and library. Of particular interest is the locker area. Rows of lockers remain untouched and in good condition. Take a guided tour, given the first Sunday of the month.
Connetquot River State Park Preserve
Oakdale , 631-581-1005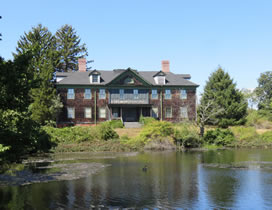 South Side Sportsman's Club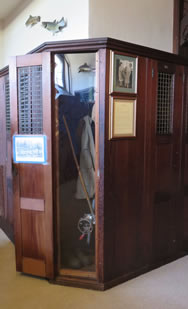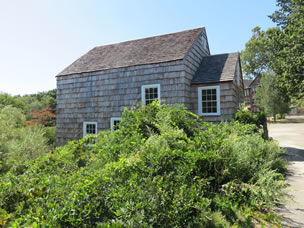 Housing Annex