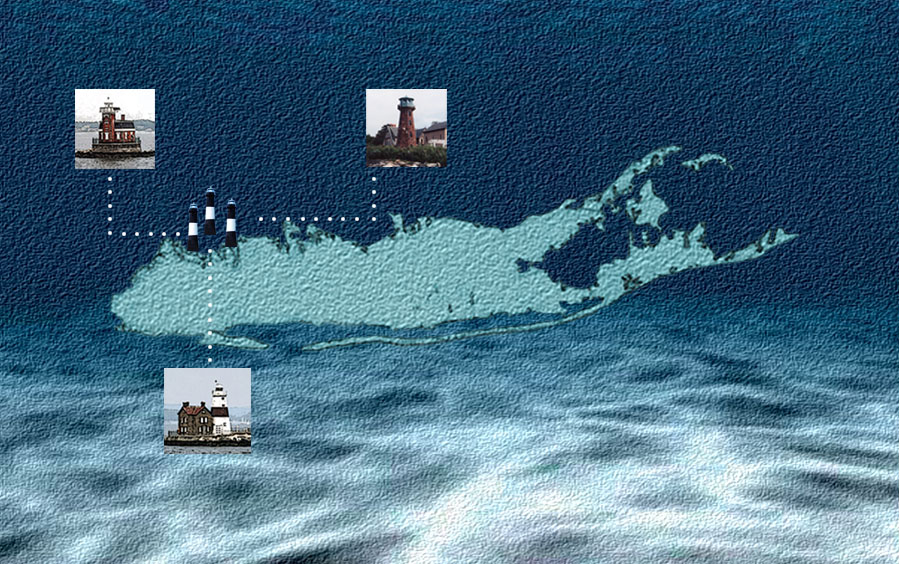 This website was created to share with the viewer some of Long Island's historic venues and events. The content on this site was listed as accurate as possible and this site shall not be responsible for any inaccurate information. Please contact the webmaster at: info@visithistoriclongisland.com for more information.
Lighthouses - Nassau - North
Plan Your Trip
Nassau County
Suffolk County
Stepping Stones,
North Hempstead
Construction began on this lighthouse in 1875. This 46 foot lighthouse is built in a Second Empire Victorian Style. No public access.
Sands Point
3
1
Execution Rocks
2
The legend of how it got its name is that during the Revolution the British would execute the condemned by chaining them to the rings in the rocks and letting the high tide carry out the sentence
For more information visit:
The tower completed in 1809 is 80 feet tall and has a stone octagonasl tower made of brown stone. The keeper's house was built in a brick, Colonial style. No public access.