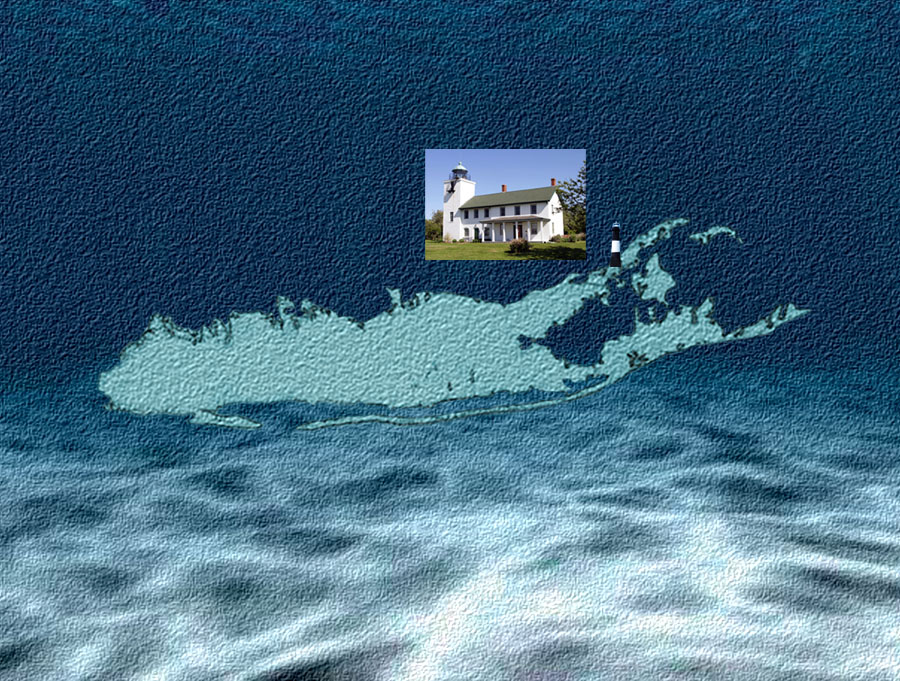 This website was created to share with the viewer some of Long Island's historic venues and events. The content on this site was listed as accurate as possible and this site shall not be responsible for any inaccurate information. Please contact the webmaster at: info@visithistoriclongisland.com for more information.
Lighthouses - Suffolk - Northeast
Plan Your Trip
In 1790 President George Washington commissioned the Lighthouse to be built. The property, owned by the Horton's was sold to the Payne's and then sold to the US government for $500. The lighthouse was constructed in 1857. It was deactivated in 1933 and purchased by the Southold Park District in 1934 and reactivated in 1990. The lighthouse is located on a cliff in Southold, off of Lightouse Road. It stands 58 feet tall with a granite foundation. The tower contains a 29-wooden-step staircase and two ladders. The original optic was a Third Orders Fresnel and the present otpic is VRB-25. The museum is operated by the Southold Historical Society.
Nassau County
Suffolk County
Horton Point Lighthouse
Lighthouse Road at Long at
631-765-5500 (for tour information)
631-765-6019 (Southold Park District)
Horton Point Lighthouse, Southold
For more information visit: