This website was created to share with the viewer some of Long Island's historic venues and events. The content on this site was listed as accurate as possible and this site shall not be responsible for any inaccurate information. Please contact the webmaster at: info@visithistoriclongisland.com for more information.
Cutting Manor House, Oakdale
Scully Estate, Islip
Edwards Homestead, Sayville
Suffolk County - South Shore - Town of Islip
Historic Site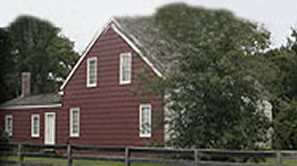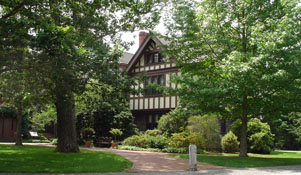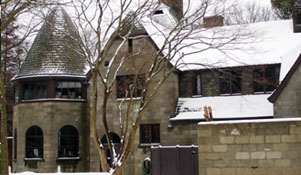 Whereholme better known as Scully Estate was designed by architect, Grosvenor Atterbury in 1917. It was a part of a larger family estate which included Windholme and Nearholme. In 1880 the estate included approximately 300 acres of land. Later the property which included 200 acres to the east was donated to the federal government for the Seatuck Environmental Group and in the 1980's in accordance to Hathaway "Happy" Scully's will the other 70 acres to the west was donated to the National Audubon Society. Suffolk County purchased the 70 acres in 2004. It is the future home to Greenways Educational and Interpretive Nature Center.
This venue is operated and maintained by the Sayville Historical Society.
Designed by architect Charles C. Haight in 1866, Westbrook or better know as the Cutting Manor House was home to Mr. & Mrs William Cutting. The landscaping around the manor house was originally designed by Frederick Law Olmstead in 1887 preserving the wooded area. Later Charles Sprague Sergeant was commissioned to include a connifer collection. The surrounding acreage is a part of the Bayard Arboretum and currently includes collections of plantings of conifers, fir, spruce, pines, cypress, hemlock and yews. There are also extensive plantings of rhododendrons, azaleas, hollies, oaks and dwarf evergreens.
440 Montauk Highway
Great River, 631-581-1002
39 Edwards Street
Sayville, 631-563-0186
550 South Bay Avenue
Islip, Seatuck & SC Environ. Ctr- 631-581-6908